Song For Rob:
Album Artwork & Insert
Album artwork for Song for Rob, by cellist Chris White. Visual Design and layout.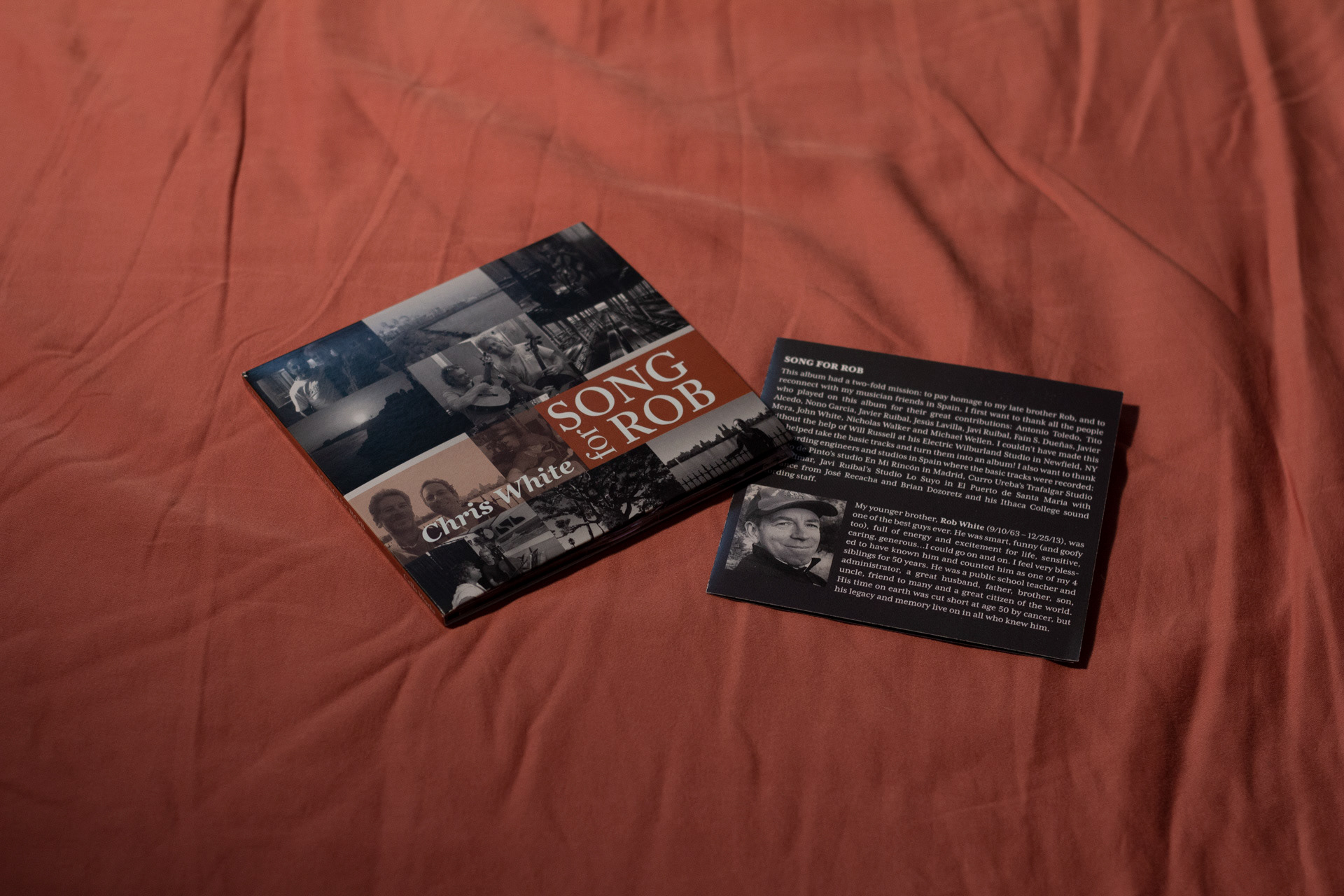 The album was dedicated to Chris' late younger brother Rob White, and his friends in Spain which he recorded some of the music with. We decided the theme for the design should be memory so I created a photo album collage layout.